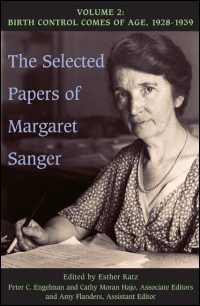 The Selected Papers of Margaret Sanger
Volume 2: Birth Control Comes of Age, 1928-1939
Promoting birth control as reform rather than revolution
Cloth – $95
978-0-252-03137-3
Publication Date: March 2007
About the Book
The birth control crusader, feminist, and reformer Margaret Sanger was one of the most controversial and dynamic figures of the twentieth century. Volume 2 chronicles Sanger's efforts during the Depression years to legalize contraception. These significant and engaging letters and writings, constructed to be read as biography, tell the story of Sanger's frank discussion of birth control before an uneasy Congress, her quest for a judicial test case, and her ongoing public relations campaign to convince Americans about the benefits of birth control despite powerful opposition from the Catholic Church. Volume 2 also documents Sanger's complicated personal life, her unstable marriage, loss of wealth, and love affairs in middle age. Covering the years of Sanger's political organizing, this volume is required reading for anyone interested in the emergence of "planned parenthood" and the life of its extraordinary leader.
As with volume 1, the documents assembled here, more than eighty-five percent of them letters, were culled from the Margaret Sanger Papers Microfilm Edition, edited by Esther Katz, Cathy Moran Hajo, and Peter C. Engelman. Volume 3 will address later periods in Sanger's life, and volume 4 will cover her international work in the birth control struggle.
About the Author
Esther Katz
is editor and director of the Margaret Sanger Papers Project and associate professor (adjunct) of history at New York University.
Cathy Moran Hajo,
an associate editor and the assistant director of the Margaret Sanger Papers Project, received her Ph.D in history from New York University.
Peter C. Engelman
is an associate editor of the Margaret Sanger Papers Project, a freelance writer, and an archivist.
Amy Flanders
received her doctorate from Oxford University. Her work was funded by a fellowship in historical editing provided by the National Historical Publications and Records Commission.
---
Also by this author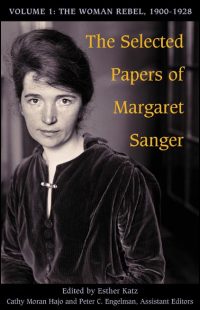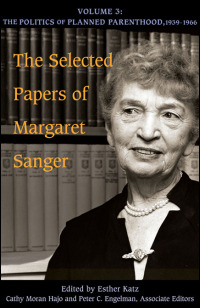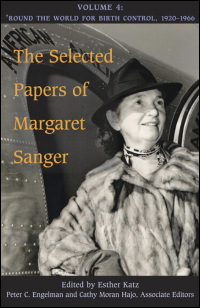 ---