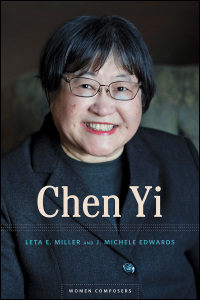 Chen Yi
A user-friendly guide to the composer's rich and engaging music
Cloth – $110
978-0-252-04354-3
Paper – $28
978-0-252-08544-4
eBook – $19.95
978-0-252-05242-2
Publication Date
Paperback: 12/14/2020
Cloth: 12/14/2020
About the Book
Chen Yi is the most prominent woman among the renowned group of new wave composers who came to the US from mainland China in the early 1980s. Known for her creative output and a distinctive merging of Chinese and Western influences, Chen built a musical language that references a breathtaking range of sources and crisscrosses geographical and musical borders without eradicating them.
Leta E. Miller and J. Michele Edwards provide an accessible guide to the composer's background and her more than 150 works. Extensive interviews with Chen complement in-depth analyses of selected pieces from Chen's solos for Western or Chinese instruments, chamber works, choral and vocal pieces, and compositions scored for wind ensemble, chamber orchestra, or full orchestra. The authors highlight Chen's compositional strategies, her artistic elaborations, and the voice that links her earliest and most recent music. A concluding discussion addresses questions related to Chen's music and issues such as gender, ethnicity and nationality, transnationalism, border crossing, diaspora, exoticism, and identity.
* Publication of this book was supported by grants from the Donna Cardamone Jackson Endowment of the American Musicological Society, funded in part by the National Endowment for the Humanities and the Andrew W. Mellon Foundation; the University of California, Santa Cruz, Committee on Research and Arts Research Institute; and the Henry and Edna Binkele Classical Music Fund.
About the Author
Leta E. Miller
is a professor of music emerita at the University of California, Santa Cruz, and the author of biographies of Aaron Jay Kernis and Lou Harrison.
J. Michele Edwards
, musicologist and conductor, is a professor emerita of music at Macalester College and focuses her research on women musicians, especially from the twentieth and twenty-first centuries.
---
Also by this author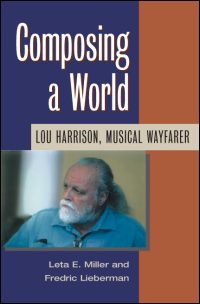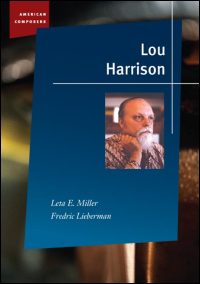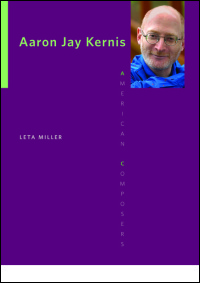 ---