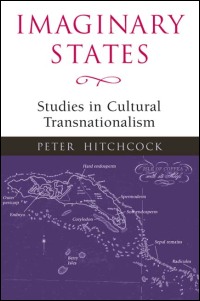 Imaginary States
Studies in Cultural Transnationalism
Cloth – $41
978-0-252-02393-4
Publication Date: April 2003
About the Book
Can transnationalism be separated from capitalist globalization? Can an artist create cultural space and rethink the nation state simultaneously? In
Imaginary States
, Peter Hitchcock explores such questions to invigorate the analysis of cultural transnationalism.
Juxtaposing the macroeconomic realities of commodities with the creation of cultural workers, Hitchcock offers case studies of Nike and the coffee industry alongside examinations of writings by the Algerian feminist Assia Djebar and the Caribbean writers Edward Glissant, Kamau Brathwaite, and Maryse Conde. The stark contrast of literary examples of cultural transnationalism with discussions of commodity circulation attempts to complicate the relationship between the aesthetic and the economic.
Blocking our imagination, Hitchcock argues, is the desire to produce cultural diversity under the terms of a global economy. In believing that to have one we must pursue the other, we flatten difference, erase complexity, and fail to grasp the imaginaries at stake.
Hitchcock's invocation of the imagination allows for a deeper understanding of transnational "states"--whether states of being, economic states, or nation states. Proffering that the crisis of globalization is a crisis of the imagination, he urges that cultural transnationalism not be feared or suppressed but approached as a way to imagine difference globally.
---