Jack Dempsey
The Manassa Mauler
An incisive and fast paced biography about one of boxing all time greats and Heavyweight Champion of the World from 1919 to 1926
Paper – $20.95
978-0-252-07148-5
Publication Date: June 2003
About the Book
Heavyweight Champion of the World from 1919 to 1926, Jack Dempsey, also known as the Manassa Mauler, began his boxing career as a skinny boy of sixteen, riding the rails and participating in hastily staged saloon bouts against miners and lumberjacks.
In this incisive, fast-paced biography, Randy Roberts charts the life and career of a man widely regarded as one of the toughest ever to enter the ring. He details Dempsey's transition from barroom fights to professional boxing and his emerging reputation for fast, brutal knockouts. Roberts draws on a wealth of newspaper articles and interviews to chronicle Dempsey's rise to the heavyweight championship and his six title defenses. Also included are accounts of the eventual loss of his title to Gene Tunney in 1926, and the rematch in 1927, which Dempsey also lost in the infamous "long count." After continuing to fight in exhibitions, Dempsey retired from boxing in 1940 with an astonishing 64 victories, 49 of them knockouts.
Roberts tells of the building of this record, including accounts of Dempsey's forays into Hollywood, the controversy over his alleged draft-dodging, his long life after retirement, and his enduring legacy as one of the greatest fighters in boxing history.
About the Author
Randy Roberts
is a professor of history at Purdue University. He is the author or coauthor of many books, including
A Line in the Sand: The Alamo in Blood and Memory; John Wayne: American; Heavy Justice: The State of Indiana v. Michael G. Tyson;
and
Winning Is the Only Thing: Sports in America since 1945.
---
Also by this author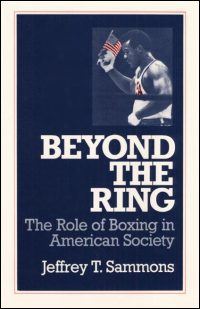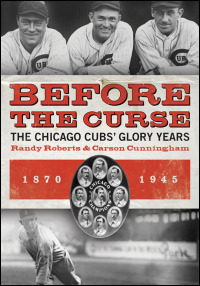 ---