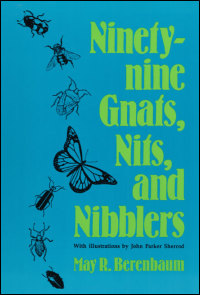 Ninety-nine Gnats, Nits, and Nibblers
All the buzz on ninety-nine of our creepiest, crawliest neighbors
Paper – $24
978-0-252-06027-4
Publication Date
Paperback: 01/01/1989
About the Book
In this classic of natural history, National Medal of Science winner May Berenbaum weaves a web of spellbinding portraits that acquaints readers with the multitudes sharing our world and, alas, our kitchen. Go small or go home as Berenbaum reveals:
Why the "Jesus bug" can walk on water
How the katydid's nighttime noise inspired romantic poetry
The trapping prowess of the hungry antlion
That disgusting thing chiggers do to eat your skin
A witty and educational guide that's as accessible as the container of flour you should have closed more tightly, Ninety-nine Gnats, Nits, and Nibblers is the fascinating story of our million closest neighbors.
About the Author
May R. Berenbaum
is Swanlund Professor of Entomology at the University of Illinois at Urbana-Champaign. A winner of the National Medal of Science in 2014, Berenbaum is also a Fellow of the American Academy of Arts and a member of the National Academy of Sciences. Her books include
Ninety-Nine More Maggots, Mites, and Munchers
and
Honey, I'm Homemade: Sweet Treats from the Beehive across the Centuries and around the World
.
---
Also by this author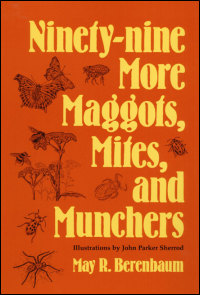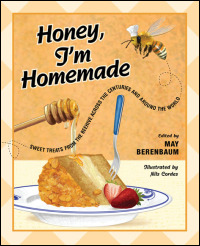 Awards
Cited by LIBRARY JOURNAL as one of its "Best Sci-Tech Books" of 1989
---