Architecture / Landscape Arch
Reinventing the Postindustrial City
Author: Edited by Paul Hardin Kapp and Paul J. Armstrong
Pub Date: Cloth: 2012; Paper: August 2015

Revitalizing Rust Belt cities into vibrant urban centers learn more...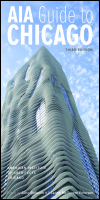 Author: American Institute of Architects Chicago Edited by Alice Sinkevitch and Laurie McGovern Petersen
Pub Date: June 2014

The premier guidebook to the best of Chicago architecture learn more...

Author: Jean La Marche
Pub Date: August 2008

Re-examining some of the most important western architecture of the twentieth century learn more...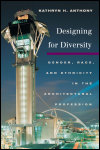 Gender, Race, and Ethnicity in the Architectural Profession
Author: Kathryn H. Anthony
Pub Date: 2007

A powerful statement about the repercussions of discrimination and the benefits of diversity in architecture learn more...


Author: Edited by William H. Tishler
Pub Date: 2004

Richly illustrated and readable, this is the first historical overview of landscape architecture in the Midwest learn more...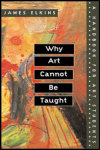 A Handbook for Art Students
Author: James Elkins
Pub Date: June 2001

In this smart survival guide for students and teachers -- the only book of its kind -- James Elkins examines the phenomenon of college-level art instruction, focusing particularly on the problematic practice of conducting critiques of student work learn more...

Author: Ross Miller
Pub Date: November 2000

Illuminates the birth of modernism in American and the development of a radically new architecture--tested in fire, the modern city emerged learn more...


A Feminist Critique of the Man-Made Environment
Author: Leslie Kanes Weisman
Pub Date: 1994

learn more...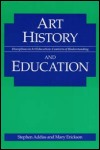 Author: Stephen Addiss and Mary Erickson
Pub Date: 1993

learn more...