African Studies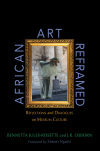 Reflections and Dialogues on Museum Culture
Author: Bennetta Jules-Rosette and J.R. Osborn
Pub Date: June 2020

New ideas on display and diffusion learn more...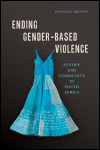 Justice and Community in South Africa
Author: Hannah E. Britton
Pub Date: April 2020

Creating a feminist approach to a global problem learn more...

Spectacular Femininity and Transnational Culture
Author: Simidele Dosekun
Pub Date: June 2020

The serious business of being spectacular in Nigeria and the Global South learn more...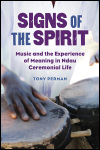 Music and the Experience of Meaning in Ndau Ceremonial Life
Author: Tony Perman
Pub Date: June 2020

Investigating the power of music to shape emotion and community in Zimbabwe learn more...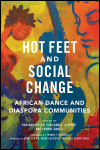 African Dance and Diaspora Communities
Author: Edited by Kariamu Welsh, Esailama G. A. Diouf, and Yvonne Daniel
Pub Date: November 2019

Indelible stories of living African dance within the African diaspora learn more...

Author: Edited by Robert B. Winans
Pub Date: September 2018

West African precursors, African-Caribbean origins, North American journeys learn more...

History, Power, Engagement
Author: Naomi André
Pub Date: May 2018

A musical challenge to our view of the past learn more...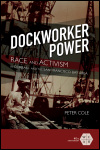 Race and Activism in Durban and the San Francisco Bay Area
Author: Peter Cole
Pub Date: December 2018

Waterfront battles for rights and justice learn more...

A View from the Global South
Author: Herman Wasserman
Pub Date: March 2018

South Africa's globalized media in the post-apartheid age learn more...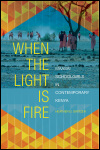 Maasai Schoolgirls in Contemporary Kenya
Author: Heather D. Switzer
Pub Date: October 2018

Teasing out the entanglement of vulnerability and empowerment in girls' lives learn more...