Art
Author: Edited by Robert J. Patterson
Pub Date: September 2019

The artistic response to triumph and ongoing struggle in the 1970s learn more...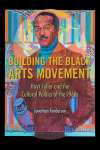 Hoyt Fuller and the Cultural Politics of the 1960s
Author: Jonathan Fenderson
Pub Date: April 2019

A revolution in African American culture and the figure who helped bring it to fruition learn more...


The Rise of Women in the Digital Arts
Author: Edited by Donna J. Cox, Ellen Sandor, and Janine Fron
Pub Date: June 2018

Blazing artistic trails through the digital age learn more...

Author: Edited by Laura Hetrick
Pub Date: November 2018

Encouraging art education's role in the construction of a self learn more...

The Old Negro in New Negro Art
Author: Phoebe Wolfskill
Pub Date: September 2017

The painter's struggle at the crossroads of artistic expression and social progress learn more...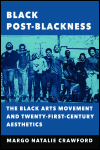 The Black Arts Movement and Twenty-First-Century Aesthetics
Author: Margo Natalie Crawford
Pub Date: May 2017

An innovative reconsideration of the Black Arts Movement and Post-Blackness learn more...

Author: Robert W. Cherny
Pub Date: April 2017

A political biography of the great California muralist learn more...

The Image of Native Americans in the Pictorial Press
Author: John M. Coward
Pub Date: July 2016

Sketching the form and figure of how whites came to see and understand Native Americans learn more...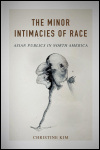 Asian Publics in North America
Author: Christine Kim
Pub Date: April 2016

Race, emotional states of intimacy, and social publics among Asian Canadians and Asian Americans learn more...

Black Public Art and Religion in Chicago
Author: Kymberly N. Pinder
Pub Date: March 2016

A full-color guide to the social and spiritual impact of African American religious art learn more...