African American Studies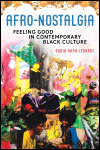 Feeling Good in Contemporary Black Culture
Author: Badia Ahad-Legardy
Pub Date: April 2021

The past as a building block of a more affirming and hopeful future learn more...

Race and Identity in the Visual Culture of Santo Domingo
Author: Rachel Afi Quinn
Pub Date: August 2021

Dominican women being seen—and seeing themselves—in popular culture learn more...

The African Methodist Episcopal Church and Indigenous Americans, 1816-1916
Author: Christina Dickerson-Cousin
Pub Date: December 2021

The union of Native Americans and a black church institution learn more...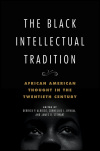 African American Thought in the Twentieth Century
Author: Edited by Derrick P. Alridge, Cornelius L. Bynum, and James B. Stewart
Pub Date: August 2021

Considering the development and ongoing influence of Black thought learn more...

How Girls of Color Find and Define Themselves in the Digital Age
Author: Kimberly A. Scott
Pub Date: October 2021

Cultivating the potential for hope, technological acumen, and social change in girls of color learn more...

Afro-Optimism and Creativity in Chicago
Author: Ayana Contreras
Pub Date: December 2021

The undefeatable culture of Black Chicago, past and present learn more...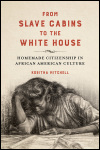 Homemade Citizenship in African American Culture
Author: Koritha Mitchell
Pub Date: Cloth: August 2020; Paper: August 2021

African American mothers and wives navigating double standards learn more...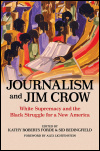 White Supremacy and the Black Struggle for a New America
Author: Edited by Kathy Roberts Forde and Sid Bedingfield
Pub Date: November 2021

A pioneering work on the role of the press in building--and opposing--Jim Crow learn more...

Disability, Race, and Gender in Antebellum America
Author: Jenifer L. Barclay
Pub Date: April 2021

Exploring the disability history of slavery learn more...

Black Women Laundry Workers and the Fight for Justice
Author: Jenny Carson
Pub Date: July 2021

A long-overlooked group of workers and their battle for rights and dignity learn more...