African American Studies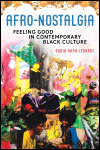 Feeling Good in Contemporary Black Culture
Author: Badia Ahad-Legardy
Pub Date: March 2021

The past as a building block of a more affirming and hopeful future learn more...

Race and Identity in the Visual Culture of Santo Domingo
Author: Rachel Afi Quinn
Pub Date: June 2021

Dominican women being seen—and seeing themselves—in popular culture learn more...

Disability, Race, and Gender in Antebellum America
Author: Jenifer L. Barclay
Pub Date: April 2021

Exploring the disability history of slavery learn more...

Black Women Laundry Workers and the Fight for Justice
Author: Jenny Carson
Pub Date: July 2021

A long-overlooked group of workers and their battle for rights and dignity learn more...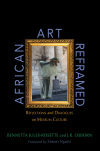 Reflections and Dialogues on Museum Culture
Author: Bennetta Jules-Rosette and J.R. Osborn
Pub Date: June 2020

New ideas on display and diffusion learn more...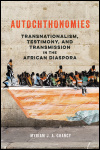 Transnationalism, Testimony, and Transmission in the African Diaspora
Author: Myriam J. A. Chancy
Pub Date: March 2020

A daring new approach to understanding African diasporic culture learn more...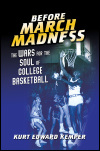 The Wars for the Soul of College Basketball
Author: Kurt Edward Kemper
Pub Date: August 2020

Idealism, power, and the campaign to monetize college hoops learn more...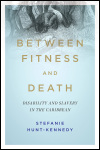 Disability and Slavery in the Caribbean
Author: Stefanie Hunt-Kennedy
Pub Date: April 2020

Challenging how we think about race and disability learn more...

Spaces of Injury and Paths of Desire
Author: GerShun Avilez
Pub Date: November 2020

Mapping a geography of black queer life through art learn more...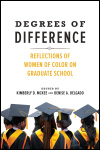 Reflections of Women of Color on Graduate School
Author: Edited by Kimberly D. McKee and Denise A. Delgado
Pub Date: May 2020

A go-to resource for helping women of color survive, and thrive, in grad school learn more...