Biography & Personal Papers
Popular Black History in Postwar America
Author: E. James West
Pub Date: February 2020

How Ebony educated African Americans about their own history learn more...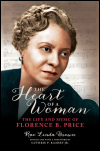 The Life and Music of Florence B. Price
Author: Rae Linda Brown Edited and with a Foreword by Guthrie P. Ramsey Jr.
Pub Date: June 2020

An in-depth look at the music of the groundbreaking black woman composer learn more...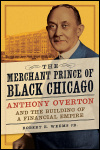 Anthony Overton and the Building of a Financial Empire
Author: Robert E. Weems Jr.
Pub Date: March 2020

The booms and busts of the celebrated African American entrepreneur learn more...

Author: Kim E. Nielsen
Pub Date: June 2020

A female physician battling oppression and the law in the nineteenth-century Midwest learn more...

The 1920-21 Diary of David O. McKay in the Latter-day Saint Island Missions
Author: David O. McKay Edited by Reid L. Neilson and Carson V. Teuscher
Pub Date: January 2020

The day-by-day account of an epic spiritual quest learn more...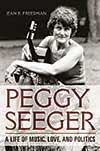 A Life of Music, Love, and Politics
Author: Jean R. Freedman
Pub Date: Cloth: March 2017, Paper: February 2020

A full-length biography of the folk music legend learn more...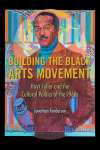 Hoyt Fuller and the Cultural Politics of the 1960s
Author: Jonathan Fenderson
Pub Date: April 2019

A revolution in African American culture and the figure who helped bring it to fruition learn more...

Author: Jonathan Rosenbaum
Pub Date: June 2019

The importance of fighting for, and about, films learn more...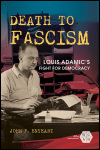 Louis Adamic's Fight for Democracy
Author: John P. Enyeart
Pub Date: July 2019

Reclaiming the life of a progressive visionary learn more...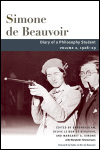 Author: Simone de Beauvoir
Pub Date: June 2019

With the foundational feminist thinker as she accepts "the great adventure of being me" learn more...