Biography & Personal Papers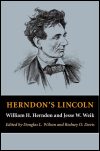 Author: William H. Herndon and Jesse W. Weik
Pub Date: Cloth: 2006; Paper: August 2016

The foundational Lincoln biography, with essential updates and a wealth of added material learn more...

A Black Entrepreneur in Nineteenth-Century San Francisco
Author: Lynn M. Hudson
Pub Date: Cloth: 2003; Paper: 2008

Investigating Mary Ellen Pleasant's convoluted legacy learn more...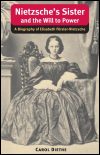 A Biography of Elisabeth Förster-Nietzsche
Author: Carol Diethe
Pub Date: July 2007

Elizabeth Förster-Nietzsche's own will to power and its effects on Nietzsche, his life, and his reputation learn more...

A Chinese Immigrant in the Midwest
Author: Wayne Hung Wong
Pub Date: December 2006

A captivating look at a hidden chapter in Chinese American history learn more...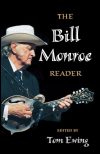 Author: Edited by Tom Ewing
Pub Date: Cloth: 2000; Paper: 2006

This multi-faceted and richly illustrated reader traces the career of the "Father of Bluegrass Music" who transformed a local musical style into a unique national music form learn more...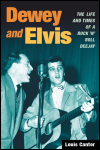 The Life and Times of a Rock 'n' Roll Deejay
Author: Louis Cantor
Pub Date: 2005

The pioneering deejay who brought rock 'n' roll to Memphis learn more...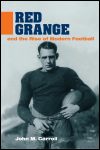 Author: John M. Carroll
Pub Date: Cloth: 1999; Paper: 2004

To understand the forces that helped create the modern superstar athlete, begin with Red Grange learn more...


Author: Clark Hulse
Pub Date: December 2003

Commemorating the 400th Anniversary of Elizabeth I 's reign this history tells the story of her life and reign using artifacts from her life--books, pamphlets, letters, paintings, maps and more. learn more...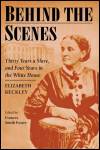 Formerly a slave, but more recently modiste, and friend to Mrs. Lincoln; or, Thirty Years a Slave, and Four Years in the White House
Author: Elizabeth Keckley
Pub Date: January 2002

A slave, friend and confidante to Mary Todd Lincoln, and a proprietor with more than twenty employees of her own tells her tale learn more...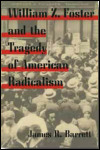 Author: James R. Barrett
Pub Date: 2002

learn more...