Caribbean Studies
How Black Women Transformed Citizenship in the French Empire
Author: Annette K. Joseph-Gabriel
Pub Date: January 2020

The work and thought of seven black women in the fight against colonialism learn more...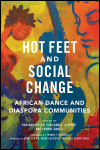 African Dance and Diaspora Communities
Author: Edited by Kariamu Welsh, Esailama G. A. Diouf, and Yvonne Daniel
Pub Date: November 2019

Indelible stories of living African dance within the African diaspora learn more...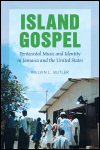 Pentecostal Music and Identity in Jamaica and the United States
Author: Melvin L. Butler
Pub Date: November 2019

A rare look at Jamaican Pentecostals and their music learn more...

Author: Edited by Robert B. Winans
Pub Date: September 2018

West African precursors, African-Caribbean origins, North American journeys learn more...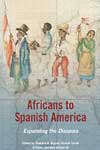 Author: Edited by Sherwin K. Bryant, Rachel Sarah O'Toole, and Ben Vinson III
Pub Date: Cloth: 2012; Paper: January 2014

Expanding and enriching African Diaspora history in the Americas learn more...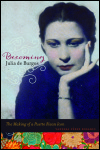 The Making of a Puerto Rican Icon
Author: Vanessa Pérez Rosario
Pub Date: November 2014

The poet's life and her place in Puerto Rican culture learn more...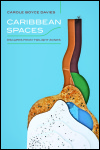 Escapes from Twilight Zones
Author: Carole Boyce Davies
Pub Date: November 2013

Internationalizing Caribbean culture learn more...

Reworking Anthropology in the Global Age
Author: Faye V. Harrison
Pub Date: March 2008

Envisioning new directions for an inclusive anthropology learn more...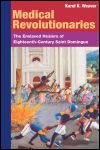 The Enslaved Healers of Eighteenth-Century Saint Domingue
Author: Karol K. Weaver
Pub Date: September 2006

How slave healers inspired the Haitian Revolution, toppled the slave system in Saint Domingue, and led to the loss of France's most productive New World colony learn more...

Neo-African Religions in a New World
Author: Edited by Patrick Bellegarde-Smith
Pub Date: July 2005

African religions as adapted and recontextualized in various New World environments learn more...