Communications & Information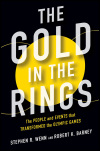 The People and Events That Transformed the Olympic Games
Author: Stephen R. Wenn and Robert K. Barney
Pub Date: February 2020

The fascinating financial history of selling the Olympics learn more...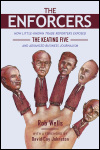 How Little-Known Trade Reporters Exposed the Keating Five and Advanced Business Journalism
Author: Rob Wells with a foreword by David Cay Johnston
Pub Date: November 2019

Lessons from the past and business journalism's bold future learn more...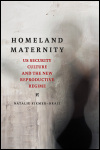 US Security Culture and the New Reproductive Regime
Author: Natalie Fixmer-Oraiz
Pub Date: March 2019

Motherhood and motherland in contemporary America learn more...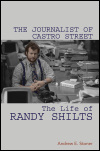 Author: Andrew E. Stoner
Pub Date: June 2019

The new biography of an iconic and controversial figure learn more...

The Bitter Sports Rivalry That Defined an Era
Author: Matthew C. Ehrlich
Pub Date: September 2019

Chiefs-Raiders, Royals-A's, and the wildest time in American sports learn more...

The Business of Forecasting the Future
Author: Devon Powers
Pub Date: October 2019

Prophets churning profits in the mysterious world of trend professionals learn more...


Hispanic Anarchism in the United States
Author: Edited by Christopher J. Castañeda and Montse Feu
Pub Date: November 2019

Spanish-language print culture and the anarchist quest for a new world learn more...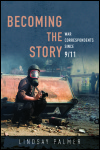 War Correspondents since 9/11
Author: Lindsay Palmer
Pub Date: February 2018

The dangerous new realities of reporting on war learn more...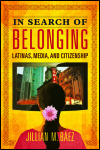 Latinas, Media, and Citizenship
Author: Jillian M. Báez
Pub Date: March 2018

What Latinas seek, and see, of themselves in the media learn more...


The Controversy over Native American Representations in Sports
Author: Andrew C. Billings and Jason Edward Black
Pub Date: October 2018

Looking for consensus on one of the most divisive issues in sports learn more...