Cultural Studies
Transnational Politics of Korean Adoption in the United States
Author: Kimberly D. McKee
Pub Date: March 2019

Korean adoption and the legacies of gratitude learn more...


Author: Edited by Andrew Linzey and Clair Linzey
Pub Date: January 2018

A bold challenge to human cruelty and indifference learn more...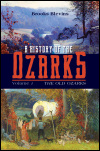 Author: Brooks Blevins
Pub Date: July 2018

The Ozarks before they were the Ozarks learn more...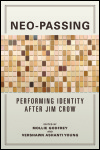 Performing Identity after Jim Crow
Author: Edited by Mollie Godfrey and Vershawn Ashanti Young
Pub Date: March 2018

Crossing old boundaries to create new identities learn more...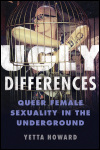 Queer Female Sexuality in the Underground
Author: Yetta Howard
Pub Date: July 2018

Ugliness as both physical appearance and identity learn more...

Author: Marc Shell
Pub Date: Cloth: 2013; Paper: October 2018

A thoughtful exploration of the meanings and metaphors of American money learn more...

The Old Negro in New Negro Art
Author: Phoebe Wolfskill
Pub Date: September 2017

The painter's struggle at the crossroads of artistic expression and social progress learn more...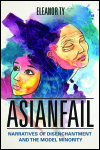 Narratives of Disenchantment and the Model Minority
Author: Eleanor Ty
Pub Date: April 2017

Struggling to turn feelings of #asianfail into #asianhappiness learn more...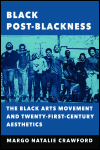 The Black Arts Movement and Twenty-First-Century Aesthetics
Author: Margo Natalie Crawford
Pub Date: May 2017

An innovative reconsideration of the Black Arts Movement and Post-Blackness learn more...


A Walk around the World at the Columbian Exposition
Author: Norman Bolotin with Christine Laing
Pub Date: June 2017

It happened at the World's Fair--roam the magnificent Midway and see for yourself learn more...