Environment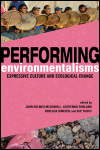 Expressive Culture and Ecological Change
Author: Edited by John Holmes McDowell, Katherine Borland, Rebecca Dirksen, and Sue Tuohy
Pub Date: September 2021

Essays on the artistic response of traditional peoples to environmental peril learn more...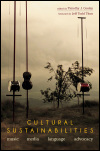 Music, Media, Language, Advocacy
Author: Edited by Timothy J. Cooley
Pub Date: April 2019

A daring interdisciplinary journey into the nexus of the humanities and ecological science learn more...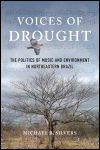 The Politics of Music and Environment in Northeastern Brazil
Author: Michael B. Silvers
Pub Date: October 2018

How an environment creates popular music, and vice versa learn more...

The Telegraph and the North American Frontier
Author: James Schwoch
Pub Date: April 2018

A new American future written in dots and dashes learn more...

Author: Katherine Fusco and Nicole Seymour
Pub Date: December 2017

Emergency and the everyday learn more...

Globalization and Environmental Discourses
Author: Patrick D. Murphy
Pub Date: April 2017

How the media pushes us to save the whales and devour all the fish learn more...

Body, Nature, and Spirit in Chicana Feminism
Author: Christina Holmes
Pub Date: November 2016

Chicana feminists and their coalitions with human, nature, and spirit others learn more...


Author: Cathy L. Cripps, Vera S. Evenson, and Michael Kuo
Pub Date: March 2016

An eco-centric approach to the search for mushrooms in the Rockies learn more...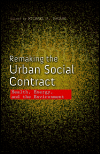 Health, Energy, and the Environment
Author: Edited by Michael A. Pagano
Pub Date: September 2016

Toward making the city a better place to live learn more...

Appalachian Women and the Fight for Environmental Justice
Author: Shannon Elizabeth Bell
Pub Date: November 2013

Personal stories of women's environmental activism in Central Appalachia learn more...