Folklore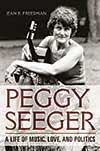 A Life of Music, Love, and Politics
Author: Jean R. Freedman
Pub Date: Cloth: March 2017, Paper: February 2020

A full-length biography of the folk music legend learn more...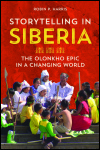 The Olonkho Epic in a Changing World
Author: Robin P. Harris
Pub Date: Cloth: November 2017; Paper: September 2020

How the Sakha revived a near-extinct art form learn more...

The Uncensored Life of Gershon Legman
Author: Susan G. Davis
Pub Date: October 2019

Laughing in the gutter with the larger-than-life dean of blue humor learn more...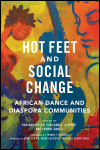 African Dance and Diaspora Communities
Author: Edited by Kariamu Welsh, Esailama G. A. Diouf, and Yvonne Daniel
Pub Date: November 2019

Indelible stories of living African dance within the African diaspora learn more...

Author: Edited by Robert B. Winans
Pub Date: September 2018

West African precursors, African-Caribbean origins, North American journeys learn more...

Author: Neil V. Rosenberg
Pub Date: June 2018

Bean Blossom, banjos, and bluegrass becoming bluegrass learn more...

Reinventing Southern Italian Folk Music and Dances
Author: Incoronata Inserra
Pub Date: October 2017

How tarantella beguiled the world, and what happened next learn more...

Activism and a Hunger Called Theater
Author: Dia Da Costa
Pub Date: January 2017

Rethinking the theoretical and policy optimism around the arts and creative economy learn more...

Field Recordings and the American Experience
Author: Stephen Wade
Pub Date: Cloth: 2012; Paper: 2015

Uncovering the hidden histories of iconic American folksongs learn more...

An African American Family Saga
Author: Jane C. Beck
Pub Date: July 2015

The oral history of an American family from Africa to the twentieth century learn more...