Food Studies
Women and Work in the Professional French Kitchen
Author: Rachel E. Black
Pub Date: October 2021

A rare woman's-eye-view of working in the professional French kitchen learn more...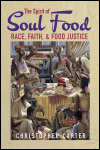 Race, Faith, and Food Justice
Author: Christopher Carter
Pub Date: November 2021

Soul food's past and a new vision of its future learn more...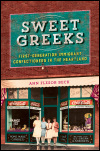 First-Generation Immigrant Confectioners in the Heartland
Author: Ann Flesor Beck
Pub Date: October 2020

Making candy--and a new life--in the Midwest learn more...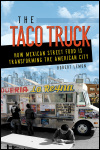 How Mexican Street Food Is Transforming the American City
Author: Robert Lemon
Pub Date: May 2019

Serving up new flavors of city life learn more...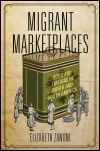 Food and Italians in North and South America
Author: Elizabeth Zanoni
Pub Date: April 2018

Food forging identity in the Italian diaspora learn more...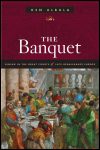 Dining in the Great Courts of Late Renaissance Europe
Author: Ken Albala
Pub Date: Cloth: 2007; Paper: September 2017

A history of cooking and fine dining in Western Europe from 1520 to 1660 learn more...

The World of Taste in Early Modern Europe
Author: Viktoria von Hoffmann
Pub Date: January 2017

Mystery, metaphor, and the creation of a new sensual realm learn more...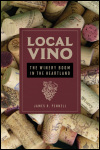 The Winery Boom in the Heartland
Author: James R. Pennell
Pub Date: March 2017

A nose-to-finish portrait of a midwestern business culture in ferment learn more...


Building Democracy One Meal at a Time
Author: Janet A. Flammang
Pub Date: June 2016

The civic virtues of a seat at the table learn more...

The New Deal Search for America's Food
Author: Camille Bégin
Pub Date: May 2016

The role of taste in a culinary transformation learn more...