Girlhood Studies
How Girls of Color Find and Define Themselves in the Digital Age
Author: Kimberly A. Scott
Pub Date: October 2021

Cultivating the potential for hope, technological acumen, and social change in girls of color learn more...

Spectacular Femininity and Transnational Culture
Author: Simidele Dosekun
Pub Date: June 2020

The serious business of being spectacular in Nigeria and the Global South learn more...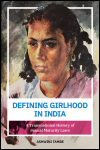 A Transnational History of Sexual Maturity Laws
Author: Ashwini Tambe
Pub Date: November 2019

Tracking the moving boundary between girlhood and womanhood learn more...

Gender, Childhood, and Politics in Balinese Music Ensembles
Author: Sonja Lynn Downing
Pub Date: November 2019

The girls and young women reshaping gamelan in Bali learn more...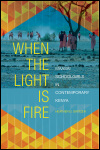 Maasai Schoolgirls in Contemporary Kenya
Author: Heather D. Switzer
Pub Date: October 2018

Teasing out the entanglement of vulnerability and empowerment in girls' lives learn more...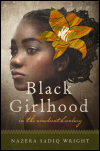 Author: Nazera Sadiq Wright
Pub Date: October 2016

How unlikely literary characters paved the way for black citizenship and progress learn more...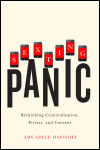 Rethinking Criminalization, Privacy, and Consent
Author: Amy Adele Hasinoff
Pub Date: April 2015

Finding reasonable solutions to the fear and frenzy surrounding digital social interactions learn more...

The Creative Potential of Black Girlhood
Author: Ruth Nicole Brown
Pub Date: January 2014

A creative space for the performance of radically new interpretations of Black girls' lived experiences learn more...

Sex, Science, and Delinquent Girls, 1890-1960
Author: Michael A. Rembis
Pub Date: Cloth: 2011; Paper: February 2013

A historical study of the treatment of troubled girls, often perceived as threats to the American race learn more...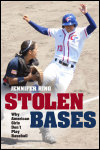 Why American Girls Don't Play Baseball
Author: Jennifer Ring
Pub Date: Cloth: 2009; Paper: February 2013

A revealing look at the history of women's exclusion from America's national pastime learn more...