History, Intellectual
Afro-German Women and the Making of a Transnational Movement
Author: Tiffany N. Florvil
Pub Date: December 2020

The women and groups behind Black German thought and resistance of the late twentieth and twenty-first centuries learn more...

How Black Women Transformed Citizenship in the French Empire
Author: Annette K. Joseph-Gabriel
Pub Date: January 2020

The work and thought of seven black women in the fight against colonialism learn more...

Black Women and Internationalism
Author: Edited by Keisha N. Blain and Tiffany M. Gill
Pub Date: March 2019

Expanding the contours of black internationalism learn more...


Author: James G. Mansell
Pub Date: January 2017

Sound's impact on how we construct our selves learn more...

Author: Edited by Susan J. Matt and Peter N. Stearns
Pub Date: January 2014

More than a feeling--studying the emotional life of the past learn more...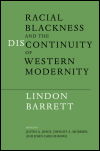 Author: Lindon Barrett
Pub Date: January 2014

A stunning delineation of the roots of racial blackness learn more...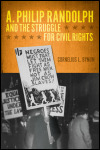 Author: Cornelius L. Bynum
Pub Date: January 2010

Chronicling the development of Randolph's political and racial ideology learn more...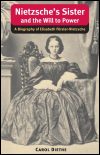 A Biography of Elisabeth Förster-Nietzsche
Author: Carol Diethe
Pub Date: July 2007

Elizabeth Förster-Nietzsche's own will to power and its effects on Nietzsche, his life, and his reputation learn more...

Author: Friedrich Nietzsche
Pub Date: 2006

The first English translation of Nietzsche's vital thinking on the pre-Platonics learn more...

Author: Avital Ronell
Pub Date: January 2003

Ronell confronts the philosophical, psychological, and political effects of stupidity through readings of a host of writers---Dostoyevsky, Heidegger, Kant, Deleuze, Arendt, and Paul de Man learn more...