History, World
Love, Gender, and Migration
Author: Edited by Marcelo J. Borges, Sonia Cancian, and Linda Reeder
Pub Date: January 2021

Love and the human side of migration learn more...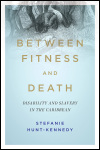 Disability and Slavery in the Caribbean
Author: Stefanie Hunt-Kennedy
Pub Date: April 2020

Challenging how we think about race and disability learn more...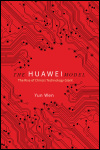 The Rise of China's Technology Giant
Author: Yun Wen
Pub Date: November 2020

Understanding Huawei's march onto the global scene learn more...

The 1920-21 Diary of David O. McKay in the Latter-day Saint Island Missions
Author: David O. McKay Edited by Reid L. Neilson and Carson V. Teuscher
Pub Date: January 2020

The day-by-day account of an epic spiritual quest learn more...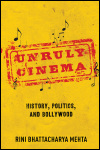 History, Politics, and Bollywood
Author: Rini Bhattacharya Mehta
Pub Date: June 2020

A course-ready study of the crises that shaped Indian film learn more...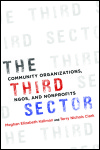 Community Organizations, NGOs, and Nonprofits
Author: Meghan Elizabeth Kallman and Terry Nichols Clark
Pub Date: Cloth: 2016; Paper: February 2019

The increasingly powerful constellation of groups at the crux of global affairs learn more...


Hispanic Anarchism in the United States
Author: Edited by Christopher J. Castañeda and Montse Feu
Pub Date: November 2019

Spanish-language print culture and the anarchist quest for a new world learn more...

Author: Stephen Hardy and Andrew C. Holman
Pub Date: November 2018

Cold steel, cold war, and the epic of hockey learn more...

Volume 1: Asia, Africa, and the Middle East
Author: Edited by Michael J. Pfeifer
Pub Date: March 2017

Manifestations of mob violence in history and around the world learn more...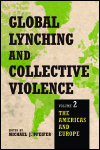 Volume 2: The Americas and Europe
Author: Edited by Michael J. Pfeifer
Pub Date: October 2017

Informal justice, from warring nuns to Milwaukee skinheads learn more...