Illinois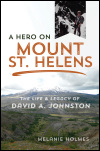 The Life and Legacy of David A. Johnston
Author: Melanie Holmes
Pub Date: May 2019

A geologist, a volcano, and a historic disaster learn more...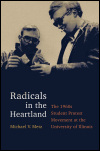 The 1960s Student Protest Movement at the University of Illinois
Author: Michael V. Metz
Pub Date: March 2019

When change a long time coming arrived on the U. of I. campus learn more...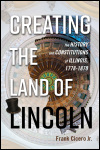 The History and Constitutions of Illinois, 1778-1870
Author: Frank Cicero Jr.
Pub Date: April 2018

How three constitutions built the modern Prairie State learn more...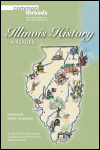 Author: Edited by Mark Hubbard
Pub Date: June 2018

Fascinating and foundational topics in state history learn more...


The Rise of Women in the Digital Arts
Author: Edited by Donna J. Cox, Ellen Sandor, and Janine Fron
Pub Date: June 2018

Blazing artistic trails through the digital age learn more...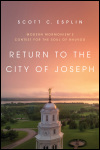 Modern Mormonism's Contest for the Soul of Nauvoo
Author: Scott C. Esplin
Pub Date: November 2018

The Midwest's Mormon Mecca and the question of "Whose Nauvoo?" learn more...


A Walk around the World at the Columbian Exposition
Author: Norman Bolotin with Christine Laing
Pub Date: June 2017

It happened at the World's Fair--roam the magnificent Midway and see for yourself learn more...

Lincoln, Douglas, and the Battle over Freedom
Author: Graham A. Peck
Pub Date: October 2017

How the politics and political stakes surrounding slavery transformed the country learn more...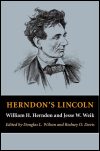 Author: William H. Herndon and Jesse W. Weik
Pub Date: Cloth: 2006; Paper: August 2016

The foundational Lincoln biography, with essential updates and a wealth of added material learn more...

The Dumville Family Letters
Author: Edited by Anne M. Heinz and John P. Heinz
Pub Date: March 2016

The intimate and the epic in the lives of four prairie women learn more...