Comparative Literature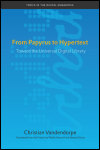 Toward the Universal Digital Library
Author: Christian Vandendorpe
Pub Date: April 2009

Reflections and predictions of technology's effect on reading and writing learn more...

Author: Jean Paulhan
Pub Date: January 2006

Paulhan's seminal work in English for the first time learn more...

Author: Avital Ronell
Pub Date: January 2003

Ronell confronts the philosophical, psychological, and political effects of stupidity through readings of a host of writers---Dostoyevsky, Heidegger, Kant, Deleuze, Arendt, and Paul de Man learn more...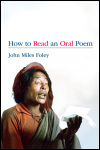 Author: John Miles Foley
Pub Date: November 2002

learn more...

vol. 1: The First through the Seventeenth Dynasties
Author: Translated and Edited by James Henry Breasted
Pub Date: June 2001

The first paperback edition of the monumental assemblage by the father of American Egyptology of all the historical "documents" of ancient Egypt learn more...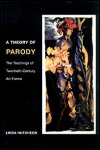 The Teachings of Twentieth-Century Art Forms
Author: Linda Hutcheon
Pub Date: October 2000

Examines the historical development of parody in order to analyze its place, purpose and practice in the postmodern world of contemporary artforms learn more...