Literature, Drama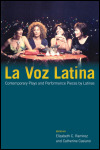 Contemporary Plays and Performance Pieces by Latinas
Author: Edited by Elizabeth C. Ramírez and Catherine Casiano
Pub Date: Cloth: June 2011; Paper: March 2021

A timely collection of Latina performance pieces learn more...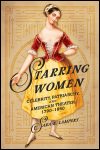 Celebrity, Patriarchy, and American Theater, 1790-1850
Author: Sara E. Lampert
Pub Date: November 2020

Women pushing the limits of public life in pre-Civil War America learn more...

Relearning the World through Radical Vulnerability
Author: Richa Nagar
Pub Date: September 2019

A fearless new approach to the search for poetic and social justice learn more...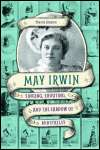 Singing, Shouting, and the Shadow of Minstrelsy
Author: Sharon Ammen
Pub Date: January 2017

The vivid life and startling times of a forgotten entertainer learn more...

Activism and a Hunger Called Theater
Author: Dia Da Costa
Pub Date: January 2017

Rethinking the theoretical and policy optimism around the arts and creative economy learn more...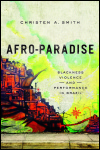 Blackness, Violence, and Performance in Brazil
Author: Christen A. Smith
Pub Date: February 2016

The paradoxes of an Edenic playground sustained by, and dependent on, black pain and suffering learn more...


Author: Edited by Sandra Adell
Pub Date: January 2016

Groundbreaking twenty-first-century works for classes, actors, and theatergoers learn more...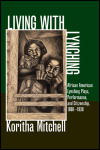 African American Lynching Plays, Performance, and Citizenship, 1890-1930
Author: Koritha Mitchell
Pub Date: Cloth: 2011; Paper: August 2012

The first full-length critical study of lynching plays in American culture learn more...

Author: Edited by Allan Havis
Pub Date: November 2001

learn more...