Lincoln Studies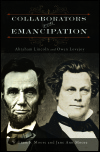 Abraham Lincoln and Owen Lovejoy
Author: William F. Moore and Jane Ann Moore
Pub Date: Cloth: 2014; Paper: February 2019

A look at how the fruitful relationship between Lincoln and an abolitionist minister helped end slavery learn more...

Lincoln, Douglas, and the Battle over Freedom
Author: Graham A. Peck
Pub Date: October 2017

How the politics and political stakes surrounding slavery transformed the country learn more...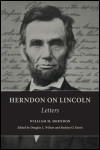 Author: William H. Herndon, edited by Douglas L. Wilson and Rodney O. Davis
Pub Date: February 2016

The definitive edition of one of the most important collections of primary source materials on Abraham Lincoln learn more...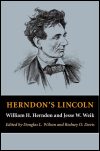 Author: William H. Herndon and Jesse W. Weik
Pub Date: Cloth: 2006; Paper: August 2016

The foundational Lincoln biography, with essential updates and a wealth of added material learn more...

The Dumville Family Letters
Author: Edited by Anne M. Heinz and John P. Heinz
Pub Date: March 2016

The intimate and the epic in the lives of four prairie women learn more...

Author: Jason Emerson
Pub Date: Cloth: 2012; Paper: August 2015

A comprehensive look at Mary Lincoln's mental state learn more...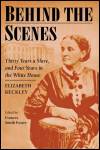 Formerly a slave, but more recently modiste, and friend to Mrs. Lincoln; or, Thirty Years a Slave, and Four Years in the White House
Author: Elizabeth Keckley
Pub Date: January 2002

A slave, friend and confidante to Mary Todd Lincoln, and a proprietor with more than twenty employees of her own tells her tale learn more...

Author: Michael Burlingame
Pub Date: 1997

learn more...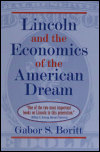 Author: Gabor S. Boritt
Pub Date: 1994

learn more...