Music, Bluegrass, Country, Folk, Old Time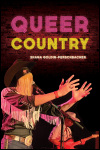 Author: Shana Goldin-Perschbacher
Pub Date: January 2022

Searching for a place within country and Americana music learn more...

Southwestern Ohio's Musical Legacy
Author: Edited by Fred Bartenstein and Curtis W. Ellison
Pub Date: January 2021

High lonesome in the heartland learn more...

Women's Country Music, 1930-1960
Author: Stephanie Vander Wel
Pub Date: March 2020

Pioneering women and their soundtrack of searching in country music learn more...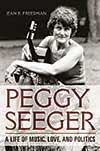 A Life of Music, Love, and Politics
Author: Jean R. Freedman
Pub Date: Cloth: March 2017, Paper: February 2020

A full-length biography of the folk music legend learn more...

The Songs of Dolly Parton
Author: Lydia R. Hamessley
Pub Date: October 2020

The creative process of a great American songwriter learn more...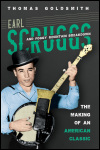 The Making of an American Classic
Author: Thomas Goldsmith
Pub Date: October 2019

The breakneck banjo tune that became a song for the ages learn more...

Author: Edited by Robert B. Winans
Pub Date: September 2018

West African precursors, African-Caribbean origins, North American journeys learn more...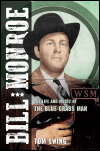 The Life and Music of the Blue Grass Man
Author: Tom Ewing
Pub Date: Cloth: September 2018; Paper: February 2021

From cradle to great, the comprehensive real story of Bill Monroe learn more...

Author: Neil V. Rosenberg
Pub Date: June 2018

Bean Blossom, banjos, and bluegrass becoming bluegrass learn more...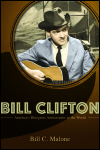 America's Bluegrass Ambassador to the World
Author: Bill C. Malone
Pub Date: October 2016

Pioneer, pathfinder, and proponent--the journey of an unlikely bluegrass icon learn more...