Music, Classical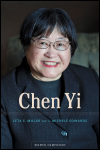 Author: Leta E. Miller and J. Michele Edwards
Pub Date: December 2020

A user-friendly guide to the composer's rich and engaging music learn more...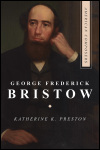 Author: Katherine K. Preston
Pub Date: November 2020

A biography of the nineteenth-century composer and musician learn more...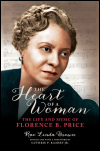 The Life and Music of Florence B. Price
Author: Rae Linda Brown Edited and with a Foreword by Guthrie P. Ramsey Jr.
Pub Date: June 2020

An in-depth look at the music of the groundbreaking black woman composer learn more...

Author: Suzanne Robinson
Pub Date: July 2019

A unique woman's unstoppable journey to the center of American music learn more...

History, Power, Engagement
Author: Naomi André
Pub Date: May 2018

A musical challenge to our view of the past learn more...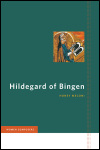 Author: Honey Meconi
Pub Date: November 2018

Rediscovering the genius of the medieval composer, theologian, and visionary learn more...


Composers, Consumers, Communities
Author: Marie Sumner Lott
Pub Date: Cloth: 2015; Paper: September 2018

How the musical culture surrounding chamber music influenced artists and works learn more...

Behind the Scenes with the Cleveland Orchestra
Author: Marcia Hansen Kraus
Pub Date: Cloth: October 2017; Paper: September 2019

Shaping dissonance into beauty with the master conductor learn more...

Composing an American Life
Author: Denise Von Glahn
Pub Date: August 2017

The fullness of a life lived allegro learn more...

Author: Philip Lambert
Pub Date: March 2013

An all-embracing composer of popular and classical music learn more...