Mormon Studies
Author: Kristine L. Haglund
Pub Date: November 2021

Understanding the life and ideas of the controversial intellectual learn more...

Andrew Jenson's Quest for Latter-day Saint History
Author: Reid L. Neilson and Scott D. Marianno
Pub Date: December 2021

A self-taught historian's enormous impact on Latter-day Saint history learn more...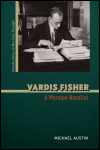 Author: Michael Austin
Pub Date: November 2021

Untangling a writer's complicated legacy learn more...

The 1920-21 Diary of David O. McKay in the Latter-day Saint Island Missions
Author: David O. McKay Edited by Reid L. Neilson and Carson V. Teuscher
Pub Date: January 2020

The day-by-day account of an epic spiritual quest learn more...


Democratic Hierarchy and the Mormon Priesthood
Author: Michael Hubbard MacKay
Pub Date: April 2020

Understanding how a prophet's voice shaped early Mormonism learn more...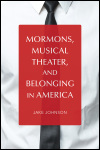 Author: Jake Johnson
Pub Date: July 2019

Using others' voices to bring one closer to God learn more...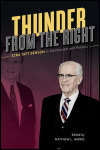 Ezra Taft Benson in Mormonism and Politics
Author: Edited by Matthew L. Harris
Pub Date: March 2019

Controversy, conservatism, and conspiracy in the life of a Mormon leader learn more...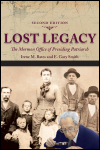 The Mormon Office of Presiding Patriarch
Author: Irene M. Bates and E. Gary Smith
Pub Date: February 2018

An expanded edition of the award-winning history, with new material by E. Gary Smith learn more...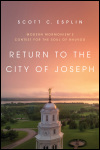 Modern Mormonism's Contest for the Soul of Nauvoo
Author: Scott C. Esplin
Pub Date: November 2018

The Midwest's Mormon Mecca and the question of "Whose Nauvoo?" learn more...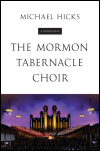 Author: Michael Hicks
Pub Date: Cloth: 2015; Paper: August 2017

The triumphant journey of a beloved musical institution learn more...