Medieval & Renaissance Studies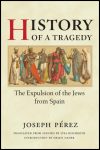 The Expulsion of the Jews from Spain
Author: Joseph Pérez
Pub Date: March 2007

A concise retelling of the Sephardic Jews' grim story learn more...

Author: Edited by Bonnie G. Smith
Pub Date: September 2004

Writings by top scholars on issues in women's history around the world learn more...


Author: Clark Hulse
Pub Date: December 2003

Commemorating the 400th Anniversary of Elizabeth I 's reign this history tells the story of her life and reign using artifacts from her life--books, pamphlets, letters, paintings, maps and more. learn more...

Violence in Town and Country since the Middle Ages
Author: Edited by Eric A. Johnson and Eric H. Monkkonen
Pub Date: October 1996

learn more...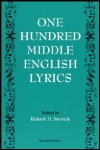 Author: Edited by Robert D. Stevick
Pub Date: 1994

learn more...

Contexts and Texts of the Controversy about Women in England, 1540-1640
Author: Katherine Usher Henderson and Barbara F. McManus
Pub Date: 1985

learn more...