Theater & Film Music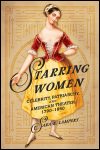 Celebrity, Patriarchy, and American Theater, 1790-1850
Author: Sara E. Lampert
Pub Date: November 2020

Women pushing the limits of public life in pre-Civil War America learn more...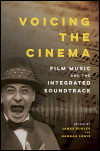 Film Music and the Integrated Soundtrack
Author: Edited by James Buhler and Hannah Lewis
Pub Date: March 2020

Daring new ideas on what we hear at the movies learn more...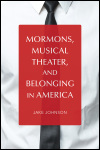 Author: Jake Johnson
Pub Date: July 2019

Using others' voices to bring one closer to God learn more...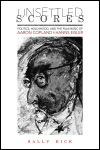 Politics, Hollywood, and the Film Music of Aaron Copland and Hanns Eisler
Author: Sally Bick
Pub Date: December 2019

Two legendary composers and high art's uneasy partnership with Hollywood learn more...

Female-to-Male Cross-Dressing on the American Variety Stage
Author: Gillian M. Rodger
Pub Date: January 2018

Manning up to take the stage by storm learn more...

Reading Sound in the Recorded Age
Author: Greg Goodale
Pub Date: April 2011

How to interpret identity, culture, and history in sound learn more...

Variety Theater in the Nineteenth Century
Author: Gillian M. Rodger
Pub Date: July 2010

A rich exploration of a pivotal nineteenth-century theater form learn more...

Critical Studies in Film Sound
Author: Edited by Jay Beck and Tony Grajeda
Pub Date: September 2008

Amplifying the importance of sound in cinema learn more...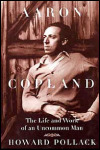 The Life and Work of an Uncommon Man
Author: Howard Pollack
Pub Date: April 2000

The celebrated biography of the American composer and his music learn more...