Midwest Regional
Southwestern Ohio's Musical Legacy
Author: Edited by Fred Bartenstein and Curtis W. Ellison
Pub Date: January 2021

High lonesome in the heartland learn more...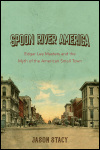 Edgar Lee Masters and the Myth of the American Small Town
Author: Jason Stacy
Pub Date: May 2021

From Main Street to Stranger Things, how poetry changed our idea of small town life learn more...

Miners, Capitalism, and Organizing in the Gilded Age
Author: Dana M. Caldemeyer
Pub Date: January 2021

The self-interest behind joining, or not joining, a union learn more...

Letters, Interviews, and Statements about Abraham Lincoln
Author: Edited by Douglas L. Wilson and Rodney O. Davis
Pub Date: Cloth: 1998; Paper: October 2020

The collected, annotated accounts of Lincoln's early life learn more...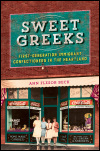 First-Generation Immigrant Confectioners in the Heartland
Author: Ann Flesor Beck
Pub Date: October 2020

Making candy--and a new life--in the Midwest learn more...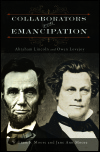 Abraham Lincoln and Owen Lovejoy
Author: William F. Moore and Jane Ann Moore
Pub Date: Cloth: 2014; Paper: February 2019

A look at how the fruitful relationship between Lincoln and an abolitionist minister helped end slavery learn more...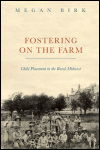 Child Placement in the Rural Midwest
Author: Megan Birk
Pub Date: Cloth: 2015; Paper: February 2019

Shedding light on a somber chapter in the history of American childhood learn more...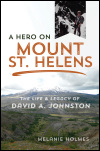 The Life and Legacy of David A. Johnston
Author: Melanie Holmes
Pub Date: May 2019

A geologist, a volcano, and a historic disaster learn more...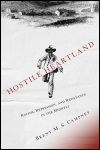 Racism, Repression, and Resistance in the Midwest
Author: Brent M. S. Campney
Pub Date: July 2019

Retracing the contours of racist violence beyond the South learn more...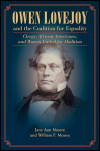 Clergy, African Americans, and Women United for Abolition
Author: Jane Ann Moore and William F. Moore
Pub Date: December 2019

An Illinois activist and his abolitionist alliance learn more...