Native and Indigenous Studies
The African Methodist Episcopal Church and Indigenous Americans, 1816-1916
Author: Christina Dickerson-Cousin
Pub Date: December 2021

The union of Native Americans and a black church institution learn more...

How Girls of Color Find and Define Themselves in the Digital Age
Author: Kimberly A. Scott
Pub Date: October 2021

Cultivating the potential for hope, technological acumen, and social change in girls of color learn more...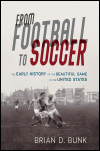 The Early History of the Beautiful Game in the United States
Author: Brian D. Bunk
Pub Date: July 2021

Rediscovering soccer's long history in the U.S. learn more...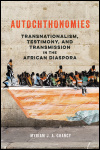 Transnationalism, Testimony, and Transmission in the African Diaspora
Author: Myriam J. A. Chancy
Pub Date: March 2020

A daring new approach to understanding African diasporic culture learn more...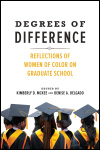 Reflections of Women of Color on Graduate School
Author: Edited by Kimberly D. McKee and Denise A. Delgado
Pub Date: May 2020

A go-to resource for helping women of color survive, and thrive, in grad school learn more...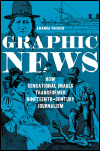 How Sensational Images Transformed Nineteenth-Century Journalism
Author: Amanda Frisken
Pub Date: March 2020

Pictures, profits, and peril in the yellow journalism era learn more...


The Controversy over Native American Representations in Sports
Author: Andrew C. Billings and Jason Edward Black
Pub Date: October 2018

Looking for consensus on one of the most divisive issues in sports learn more...

Author: Marc Shell
Pub Date: Cloth: 2013; Paper: October 2018

A thoughtful exploration of the meanings and metaphors of American money learn more...

The Telegraph and the North American Frontier
Author: James Schwoch
Pub Date: April 2018

A new American future written in dots and dashes learn more...

The Image of Native Americans in the Pictorial Press
Author: John M. Coward
Pub Date: July 2016

Sketching the form and figure of how whites came to see and understand Native Americans learn more...