Photography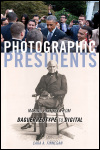 Making History from Daguerreotype to Digital
Author: Cara A. Finnegan
Pub Date: May 2021

Defining the Chief Executive via flash powder and selfie sticks learn more...

Looking at Images of African American Suffering and Death
Author: Courtney R. Baker
Pub Date: Cloth: 2015; Paper: August 2017

Looking anew at representations of pain in African American history learn more...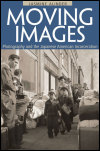 Photography and the Japanese American Incarceration
Author: Jasmine Alinder
Pub Date: Cloth: 2009; Paper: 2011

An in-depth analysis of photography during the Japanese American incarceration during World War II learn more...


A Documentary in Pictures and Words, 1966-86
Author: Carl Fleischhauer and Neil V. Rosenberg
Pub Date: 2007

Revealing bluegrass music and culture through photographs and commentary learn more...