Religion
Making Catholic Parishes Mexican
Author: Deborah E. Kanter
Pub Date: February 2020

How churches transformed Mexican communities and an American city learn more...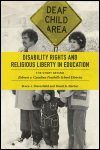 The Story behind Zobrest v. Catalina Foothills School District
Author: Bruce J. Dierenfield and David A. Gerber
Pub Date: July 2020

An important case at the crossroads of disability rights and church-state separation learn more...

The Essential Speeches and Sermons
Author: Lucretia Mott Edited by Christopher Densmore, Carol Faulkner, Nancy Hewitt, and Beverly Wilson Palmer
Pub Date: Cloth: April 2017; Paper: September 2020

An invaluable collection of the iconic reformer's words and works learn more...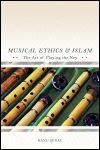 The Art of Playing the Ney
Author: Banu Senay
Pub Date: April 2020

The sweet servitude of learning the ney in contemporary Turkey learn more...

The 1920-21 Diary of David O. McKay in the Latter-day Saint Island Missions
Author: David O. McKay Edited by Reid L. Neilson and Carson V. Teuscher
Pub Date: January 2020

The day-by-day account of an epic spiritual quest learn more...


Democratic Hierarchy and the Mormon Priesthood
Author: Michael Hubbard MacKay
Pub Date: April 2020

Understanding how a prophet's voice shaped early Mormonism learn more...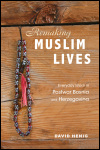 Everyday Islam in Postwar Bosnia and Herzegovina
Author: David Henig
Pub Date: October 2020

The emergence of meaning from faith and history learn more...

Gospel Music in the Soul and Hip-Hop Eras
Author: Claudrena N. Harold
Pub Date: November 2020

Gospel music after the Golden Age learn more...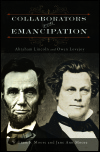 Abraham Lincoln and Owen Lovejoy
Author: William F. Moore and Jane Ann Moore
Pub Date: Cloth: 2014; Paper: February 2019

A look at how the fruitful relationship between Lincoln and an abolitionist minister helped end slavery learn more...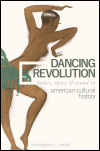 Bodies, Space, and Sound in American Cultural History
Author: Christopher J. Smith
Pub Date: May 2019

Using dance as a political language to unite and resist learn more...