Science, Biology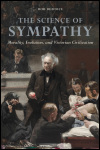 Morality, Evolution, and Victorian Civilization
Author: Rob Boddice
Pub Date: November 2016

How the first generation of Darwinists redefined the idea of sympathy learn more...


Author: Michael Kuo and Andrew S. Methven
Pub Date: May 2014

An illustrated guide to the Midwest's many mushrooms learn more...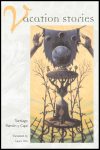 Five Science Fiction Tales
Author: Santiago Ramón y Cajal
Pub Date: 2006

Written by Nobel Prize-winning Ramón y Cajal and translated into English for the first time by MacArthur Fellow Laura Otis, these five ingenious, early science fiction tales take a politically subversive and wickedly microscopic look at the nature, allure, and danger of scientific curiosity. (Think Jules Verne!) learn more...

Author: May R. Berenbaum
Pub Date: 1993

Entertaining profiles and illustrations of ninety-nine common insects learn more...


Author: May R. Berenbaum
Pub Date: 1989

All the buzz on ninety-nine of our creepiest, crawliest neighbors learn more...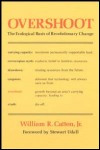 The Ecological Basis of Revolutionary Change
Author: William R. Catton, Jr.
Pub Date: 1982

learn more...