Sociology
Transnational Politics of Korean Adoption in the United States
Author: Kimberly D. McKee
Pub Date: March 2019

Korean adoption and the legacies of gratitude learn more...

The Business of Forecasting the Future
Author: Devon Powers
Pub Date: October 2019

Prophets churning profits in the mysterious world of trend professionals learn more...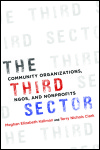 Community Organizations, NGOs, and Nonprofits
Author: Meghan Elizabeth Kallman and Terry Nichols Clark
Pub Date: Cloth: 2016; Paper: February 2019

The increasingly powerful constellation of groups at the crux of global affairs learn more...

Filipina Migrants and Transnational Families in the Digital Age
Author: Valerie Francisco-Menchavez
Pub Date: April 2018

Together but apart in a globalized world learn more...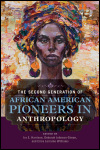 Author: Edited by Ira E. Harrison, Deborah Johnson-Simon, and Erica Lorraine Williams
Pub Date: November 2018

Portraits of critical figures left off the reading lists learn more...

Author: Edited by Larry Bennett, Roberta Garner, and Euan Hague
Pub Date: January 2017

The neoliberal vision realized in an American city learn more...

Activism and a Hunger Called Theater
Author: Dia Da Costa
Pub Date: January 2017

Rethinking the theoretical and policy optimism around the arts and creative economy learn more...

Toward an Embodied Practice
Author: Becky Thompson
Pub Date: August 2017

A lesson plan for bringing higher awareness to education learn more...

Civic Activism after Hurricane Katrina
Author: Emmanuel David
Pub Date: October 2017

New alliances, Southern culture, and the resurrection of New Orleans learn more...

Immigrants and Their Homeland Connections
Author: Edited by Nancy L. Green and Roger Waldinger
Pub Date: September 2016

An extraordinary exploration of questions essential and neglected across migration studies learn more...