Sports
A History of America's Game
Author: Benjamin G. Rader
Pub Date: November 2018

The pastime from its origins to analytics, now in an updated new edition learn more...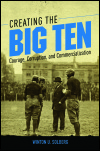 Courage, Corruption, and Commercialization
Author: Winton U. Solberg
Pub Date: April 2018

How an athletic conference turned college football into big business learn more...

Author: Stephen Hardy and Andrew C. Holman
Pub Date: November 2018

Cold steel, cold war, and the epic of hockey learn more...


The Controversy over Native American Representations in Sports
Author: Andrew C. Billings and Jason Edward Black
Pub Date: October 2018

Looking for consensus on one of the most divisive issues in sports learn more...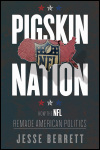 How the NFL Remade American Politics
Author: Jesse Berrett
Pub Date: May 2018

The incendiary union of two all-American institutions learn more...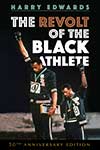 Author: Harry Edwards
Pub Date: September 2018

The Fiftieth Anniversary edition of the pioneering study of sport and struggle learn more...


Author: Debra A. Shattuck
Pub Date: February 2017

America, its women, and its game learn more...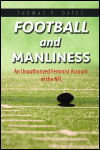 An Unauthorized Feminist Account of the NFL
Author: Thomas P. Oates
Pub Date: April 2017

Tackling the problem of how the NFL measures men learn more...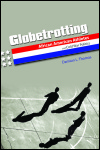 African American Athletes and Cold War Politics
Author: Damion L. Thomas
Pub Date: Cloth: 2012; Paper: February 2017

Deploying African American sports stars in the Cold War learn more...

Boxing and the Battle for Black Manhood, 1880-1915
Author: Louis Moore
Pub Date: October 2017

Hardworking prizefighters and the battle against a racist America learn more...