Page:
1
2
African Studies
Volume 1: Asia, Africa, and the Middle East
Author: Edited by Michael J. Pfeifer
Pub Date: March 2017

Manifestations of mob violence in history and around the world learn more...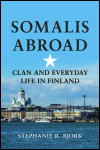 Clan and Everyday Life in Finland
Author: Stephanie R. Bjork
Pub Date: May 2017

The clash of clan with the contemporary world learn more...

Author: Rosa De Jorio
Pub Date: August 2016

The uses and misuses of heritage in Mali's neoliberal and democratic experiment learn more...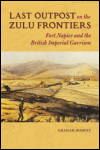 Fort Napier and the British Imperial Garrison
Author: Graham Dominy
Pub Date: April 2016

How a distant garrison of the British Empire shaped South Africa learn more...

Hip Hop and Christianity in Kenya
Author: Mwenda Ntarangwi
Pub Date: May 2016

The bass meets the beatified in Kenya's dynamic youth culture learn more...

Enduring the South African War
Author: John Boje
Pub Date: November 2015

Everyday life under martial law during the Anglo-Boer War learn more...

Youth Homelessness in South Africa
Author: Emily Margaretten
Pub Date: October 2015

Yearning for domesticity on the margins of South African society learn more...

Illicit Sexuality, Nationalism, and Politics in Colonial Nigeria, 1900-1958
Author: Saheed Aderinto
Pub Date: January 2015

Examining the intersection of sex work and the imperial project in British Nigeria learn more...


Author: Carolyn Martin Shaw
Pub Date: October 2015

Deferring dreams of equality in post-independence Zimbabwe learn more...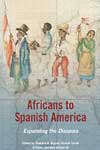 Author: Edited by Sherwin K. Bryant, Rachel Sarah O'Toole, and Ben Vinson III
Pub Date: Cloth: 2012; Paper: January 2014

Expanding and enriching African Diaspora history in the Americas learn more...

Page:
1
2