Page:
1
2
Appalachian Studies
Murder and Memory in the Upland South
Author: Brooks Blevins
Pub Date: Cloth: 2012; Paper: February 2017

A grisly killing and a walking dead man in the Arkansas hills learn more...


Roots and Branches of Southern Appalachian Dance
Author: Phil Jamison
Pub Date: July 2015

From cakewalks to clogging, a new history of a vital American art form learn more...

Rural-Industrial Workers in West Virginia
Author: Lou Martin
Pub Date: November 2015

Welding together factory life and local ways in a changing countryside learn more...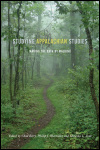 Making the Path by Walking
Author: Edited by Chad Berry, Phillip J. Obermiller, and Shaunna L. Scott
Pub Date: July 2015

An invigorating challenge to the field's status quo learn more...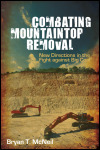 New Directions in the Fight against Big Coal
Author: Bryan T. McNeil
Pub Date: Cloth: 2011; Paper: January 2013

Grassroots environmental activism in West Virginia coal country learn more...

Appalachian Women and the Fight for Environmental Justice
Author: Shannon Elizabeth Bell
Pub Date: November 2013

Personal stories of women's environmental activism in Central Appalachia learn more...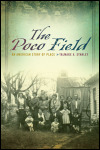 An American Story of Place
Author: Talmage A. Stanley
Pub Date: March 2012

A telling personal history of place, class, and aspiration learn more...

Author: Edited by Stephen L. Fisher and Barbara Ellen Smith
Pub Date: March 2012

What global activists can learn from Appalachia learn more...

Mountaineers, Liquor Bosses, and Lawmen in the Moonshine Capital of the World
Author: Charles D. Thompson Jr.
Pub Date: May 2011

A rousing tale of moonshine and conspiracy in Depression-era rural Virginia learn more...

The Life and Music of Hazel Dickens
Author: Hazel Dickens and Bill C. Malone
Pub Date: April 2008

The life story of singer and songwriter Hazel Dickens, the inspiring voice of a whole generation of women and workers learn more...

Page:
1
2