Page:
1
2
3
4
5
Chicago
Author: Wayne Everett Goins
Pub Date: September 2014

The life and music of one of the most influential Chicago blues figures learn more...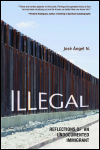 Reflections of an Undocumented Immigrant
Author: José Ángel N.
Pub Date: February 2014

The valiant memoir of a man living the "good" life--illegally learn more...


Author: Allen Stuart Weller Edited by Robert G. La France and Henry Adams with Stephen P. Thomas
Pub Date: October 2014

The story of the great sculptor's artistic zenith learn more...

Author: Christopher Robert Reed
Pub Date: Cloth: 2011; Paper: March 2014

Assessing the roles of religion, politics, and class in the golden decade of black business learn more...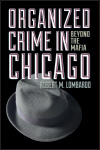 Author: Robert M. Lombardo
Pub Date: January 2013

Explaining Chicago's mix of crime, corruption, and politics learn more...


Author: Cheryl R. Ganz
Pub Date: Cloth: 2008; Paper: February 2012

From fan dancers to fan belts--the compelling, untold stories of Chicago's 1933 world fair learn more...

Author: Edited by Darlene Clark Hine and John McCluskey Jr.
Pub Date: July 2012

Presenting early twentieth-century Chicago as a vital centerpiece of Black thought and expression learn more...

Transatlantic Anarchist Networks
Author: Timothy Messer-Kruse
Pub Date: August 2012

A bold reconsideration of the roots and realities of American anarchism learn more...

Narratives of a Movement from Latino Chicago
Author: Leonard G. Ramírez with Yenelli Flores, María Gamboa, Isaura González, Victoria Pérez, Magda Ramírez-Castañeda, and Cristina Vital
Pub Date: October 2011

Dynamic stories from the Chicago Chicano movement learn more...

The Cultural Turns of U.S. Puerto Ricans
Author: Marc Zimmerman
Pub Date: November 2011

A visual and textual journey through the cultural contributions of Puerto Rican artists in the United States learn more...

Page:
1
2
3
4
5