Page:
1
2
3
4
5
6
7
8
9
10
Communications & Information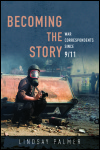 War Correspondents since 9/11
Author: Lindsay Palmer
Pub Date: February 2018

The dangerous new realities of reporting on war learn more...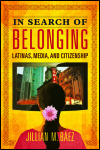 Latinas, Media, and Citizenship
Author: Jillian M. Báez
Pub Date: March 2018

What Latinas seek, and see, of themselves in the media learn more...

A View from the Global South
Author: Herman Wasserman
Pub Date: March 2018

South Africa's globalized media in the post-apartheid age learn more...

Modern News from Realism to the Digital
Author: Kevin G. Barnhurst
Pub Date: Cloth: 2016; Paper: 2018

Changes in news ideology from nineteenth-century realism to digital society learn more...


The Rise of Women in the Digital Arts
Author: Edited by Donna J. Cox, Ellen Sandor, and Janine Fron
Pub Date: June 2018

Blazing artistic trails through the digital age learn more...

The Telegraph and the North American Frontier
Author: James Schwoch
Pub Date: April 2018

A new American future written in dots and dashes learn more...

How the United States and France Shaped the International Age of Radio
Author: Derek W. Vaillant
Pub Date: November 2017

The static-filled history of a pioneering radio partnership between two nations learn more...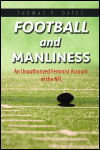 An Unauthorized Feminist Account of the NFL
Author: Thomas P. Oates
Pub Date: April 2017

Tackling the problem of how the NFL measures men learn more...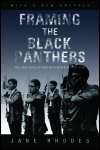 The Spectacular Rise of a Black Power Icon
Author: Jane Rhodes
Pub Date: February 2017

The Black Panthers' rise to prominence and notoriety learn more...

Globalization and Environmental Discourses
Author: Patrick D. Murphy
Pub Date: April 2017

How the media pushes us to save the whales and devour all the fish learn more...

Page:
1
2
3
4
5
6
7
8
9
10