Page:
1
2
3
4
5
6
Folklore
Entitlement Claims and the Critique of Empathy
Author: Amy Shuman
Pub Date: 2010

A critical assessment of collective memories, small world stories, and other allegories of everyday life learn more...

Danzas y Bailes Mexicanos
Author: Edited by Olga Nájera-Ramírez, Norma E. Cantú, and Brenda M. Romero
Pub Date: June 2009

One of the first anthologies to focus on Mexican dance practices on both sides of the border learn more...

A South Carolina Slave Community
Author: Charles Joyner
Pub Date: October 2009

A new edition of the classic study of slave life in the American South learn more...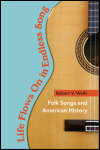 Folk Songs and American History
Author: Robert V. Wells
Pub Date: August 2009

An engaging survey of what folk songs tell us about the American past learn more...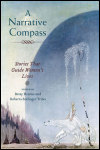 Stories That Guide Women's Lives
Author: Edited by Betsy Hearne and Roberta Seelinger Trites
Pub Date: April 2009

Exploring the narratives that orient the lives of women scholars learn more...

Author: Elliott Oring
Pub Date: August 2008

Exploring the structure, motives, and meanings of humor in everyday life learn more...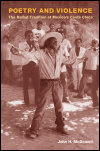 The Ballad Tradition of Mexico's Costa Chica
Author: John H. McDowell
Pub Date: February 2008

An in-depth examination of the Mexican ballad tradition of the corrido and its complex relationship with violence learn more...


A Documentary in Pictures and Words, 1966-86
Author: Carl Fleischhauer and Neil V. Rosenberg
Pub Date: 2007

The music and culture of bluegrass as revealed through striking photographs and commentary learn more...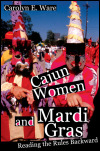 Reading the Rules Backward
Author: Carolyn E. Ware
Pub Date: March 2007

How Cajun women have creatively refashioned the tradition of rural Mardi Gras runs learn more...

Author: Eric A. Eliason
Pub Date: October 2007

The sharp wit of a free-thinking Mormon folk hero learn more...

Page:
1
2
3
4
5
6