Page:
1
2
Food Studies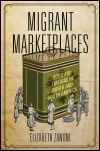 Food and Italians in North and South America
Author: Elizabeth Zanoni
Pub Date: April 2018

Food forging identity in the Italian diaspora learn more...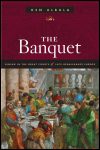 Dining in the Great Courts of Late Renaissance Europe
Author: Ken Albala
Pub Date: Cloth: 2007; Paper: September 2017

A history of cooking and fine dining in Western Europe from 1520 to 1660 learn more...

The World of Taste in Early Modern Europe
Author: Viktoria von Hoffmann
Pub Date: January 2017

Mystery, metaphor, and the creation of a new sensual realm learn more...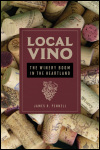 The Winery Boom in the Heartland
Author: James R. Pennell
Pub Date: March 2017

A nose-to-finish portrait of a midwestern business culture in ferment learn more...


Building Democracy One Meal at a Time
Author: Janet A. Flammang
Pub Date: June 2016

The civic virtues of a seat at the table learn more...

The New Deal Search for America's Food
Author: Camille Bégin
Pub Date: May 2016

The role of taste in a culinary transformation learn more...

Food, Friendship, and Inequality
Author: Alice P. Julier
Pub Date: June 2013

The social dynamics of shared meals learn more...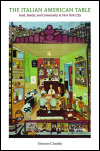 Food, Family, and Community in New York City
Author: Simone Cinotto
Pub Date: December 2013

The invention of Italian food culture in America learn more...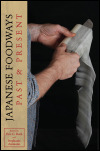 Author: Edited by Eric C. Rath and Stephanie Assmann
Pub Date: November 2010

The first English-language compilation of research on Japanese cooking and food culture learn more...

Explorations of History and Culture
Author: Edited by Anne L. Bower
Pub Date: January 2009

Moving beyond catfish and collard greens to the soul of African American cooking learn more...

Page:
1
2