Page:
1
2
French Studies
Author: Kelley Conway
Pub Date: November 2015

An intimate consideration of one of the world's most exuberant and intriguing directors learn more...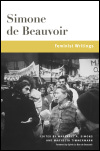 Author: Simone de Beauvoir Edited by Margaret A. Simons and Marybeth Timmermann
Pub Date: March 2015

The philosopher's writings on, and engagement with, twentieth century feminism learn more...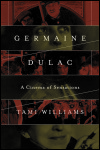 Author: Tami Williams
Pub Date: August 2014

The first in-depth historical study of the trailblazing filmmaker and feminist and her work learn more...

Author: Simone de Beauvoir
Pub Date: July 2012

New translations illustrate Beauvoir's political engagement and cultural critique learn more...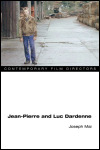 Author: Joseph Mai
Pub Date: May 2010

Fleshing out contemporary ethics in the Dardenne brothers' films learn more...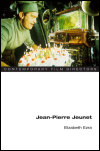 Author: Elizabeth Ezra
Pub Date: April 2008

A penetrating analysis of a director whose work exemplifies Europe's engagement with Hollywood learn more...

Author: Monique Wittig
Pub Date: August 2007

A leading French feminist's most popular novel, available again learn more...

Author: Nora M. Alter
Pub Date: July 2006

Investigating the maverick filmmaker's personal and politcal relationships with film learn more...

Author: Jean Paulhan
Pub Date: January 2006

Paulhan's seminal work in English for the first time learn more...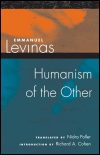 Author: Emmanuel Levinas
Pub Date: 2006

This work, a philosophical reaction to prevailing nihilism in the 1960's is urgent reading today when a new sort of nihilism, parading in the very garments of humanism, threatens to engulf our civilization. ---- A key text in Levinas' work, introduces the concept of the humanity of each human being as only understood and discovered through understanding the humanity of others first learn more...

Page:
1
2