Previous
2
3
4
5
6
7
8
9
10
11
Next
History, Am.: 19th C.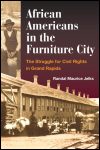 The Struggle for Civil Rights in Grand Rapids
Author: Randal Maurice Jelks
Pub Date: March 2005

The formation of a northern African American community and its struggle for civil rights learn more...


Nothing Else Like It in the Universe
Author: Phineas T. Barnum
Pub Date: January 2005

An encyclopedic treasure trove from the mastermind behind "The Greatest Show on Earth" learn more...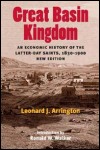 An Economic History of the Latter-day Saints, 1830-1900, New Edition
Author: Leonard J. Arrington
Pub Date: December 2005

An expansive masterpiece from a renowned historian learn more...

Culture, Community, and Health Politics, 1880-1950
Author: Susan L. Smith
Pub Date: October 2005

The separate but unequal politics of health affecting American minority women learn more...

Land, Labor, and the Republican Community
Author: Mark A. Lause
Pub Date: 2005

How working people's republican "free labor" ethos changed the national agenda at a crucial period in U.S. history learn more...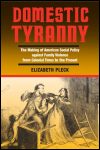 The Making of American Social Policy against Family Violence from Colonial Times to the Present
Author: Elizabeth Pleck
Pub Date: March 2004

Chronicling the rise and demise of legal, feminist, and medical campaigns against domestic violence from colonial times to the present learn more...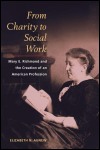 Mary E. Richmond and the Creation of an American Profession
Author: Elizabeth N. Agnew
Pub Date: January 2004

Examination of the development of modern social work from its roots in late 19th Century charity through the 1920's, focusing on the life and leadership of Mary E. Richmond. Highlights the important role of charity organization philosophy in the transformation from voluntary charity to professional social work. learn more...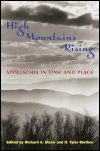 Appalachia in Time and Place
Author: Edited by Richard A. Straw and H. Tyler Blethen
Pub Date: May 2004

A collection of 14 original essays covering the major issues in Appalachian history and culture learn more...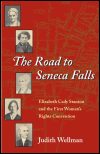 Elizabeth Cady Stanton and the First Woman's Rights Convention
Author: Judith Wellman
Pub Date: November 2004

An account of the 1848 Seneca Falls Convention and the beginning of the U.S. women's rights movement learn more...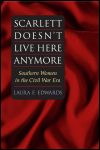 Southern Women in the Civil War Era
Author: Laura F. Edwards
Pub Date: 2004

Reveals a fascinating, more complete portrait of the women and women's roles, political and social, that reach far beyond the air-headed, passive stereotypes of the slave and Southern Belle learn more...

Previous
2
3
4
5
6
7
8
9
10
11
Next