Previous
8
9
10
11
12
13
14
15
16
17
Next
History, Am.: 20th C.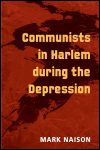 Author: Mark Naison
Pub Date: December 2005

The origins and impact of America's black Left learn more...

Native Americans in Chicago, 1945-75
Author: James B. LaGrand
Pub Date: October 2005

The inside story of American Indian life in Chicago learn more...

Culture, Community, and Health Politics, 1880-1950
Author: Susan L. Smith
Pub Date: October 2005

The separate but unequal politics of health affecting American minority women learn more...

Author: Michael T. Bertrand
Pub Date: 2005

How a white take on black sounds revolutionized race relations learn more...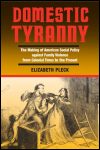 The Making of American Social Policy against Family Violence from Colonial Times to the Present
Author: Elizabeth Pleck
Pub Date: March 2004

Chronicling the rise and demise of legal, feminist, and medical campaigns against domestic violence from colonial times to the present learn more...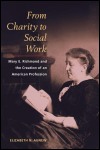 Mary E. Richmond and the Creation of an American Profession
Author: Elizabeth N. Agnew
Pub Date: January 2004

Examination of the development of modern social work from its roots in late 19th Century charity through the 1920's, focusing on the life and leadership of Mary E. Richmond. Highlights the important role of charity organization philosophy in the transformation from voluntary charity to professional social work. learn more...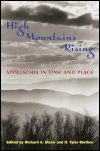 Appalachia in Time and Place
Author: Edited by Richard A. Straw and H. Tyler Blethen
Pub Date: May 2004

A collection of 14 original essays covering the major issues in Appalachian history and culture learn more...

Author: Richard T. Hughes
Pub Date: 2004

Exploring the history of the myths that define American identity, the ways many Americans have absolutized those myths, and the ways African Americans and other dissenters have exposed those myths for their discriminatory dimensions learn more...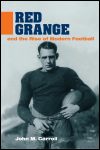 Author: John M. Carroll
Pub Date: Cloth: 1999; Paper: 2004

To understand the forces that helped create the modern superstar athlete, begin with Red Grange learn more...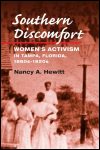 Women's Activism in Tampa, Florida, 1880s-1920s
Author: Nancy A. Hewitt
Pub Date: Cloth: 2001; Paper: 2004

A historical examination of multiracial women's activism in the cigar factories of Tampa Florida learn more...

Previous
8
9
10
11
12
13
14
15
16
17
Next