Page:
1
2
3
4
5
6
7
8
9
10
Labor Studies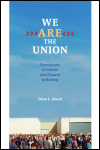 Democratic Unionism and Dissent at Boeing
Author: Dana L. Cloud
Pub Date: December 2011

A timely account of workers taking back their union learn more...

Labor and Religion in the New Cotton South
Author: Jarod Roll
Pub Date: 2010

Crossing the color line with revivalism among working-class Southerners learn more...


Gender and Slavery in Antebellum Georgia
Author: Daina Ramey Berry
Pub Date: Cloth: 2007; Paper: 2010

Examining how labor and economy shaped family life for both women and men among the enslaved learn more...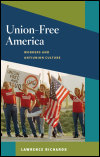 Workers and Antiunion Culture
Author: Lawrence Richards
Pub Date: Cloth: 2008; Paper: 2010

How antiunionism shapes the hearts and minds of American workers learn more...

Working Women and Economic Independence, 1865-1920
Author: Lara Vapnek
Pub Date: December 2009

Recasting the meaning of women's work in the early fight for gender equality learn more...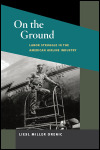 Labor Struggle in the American Airline Industry
Author: Liesl Miller Orenic
Pub Date: July 2009

The challenges and successes of unionization at four U.S. airlines, with a focus on baggage handlers learn more...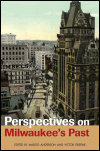 Author: Edited by Margo Anderson and Victor Greene
Pub Date: 2009

A stimulating variety of approaches to the history of a distinctive Midwestern city learn more...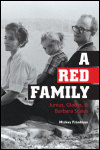 Junius, Gladys, and Barbara Scales
Author: Mickey Friedman
Pub Date: February 2009

The searing memoir of an American communist family learn more...

The Fight for a New American Labor Movement
Author: Steven K. Ashby and C. J. Hawking
Pub Date: April 2009

A dramatic story of worker resistance in a pivotal labor struggle learn more...

Migrant Labor, Industrial Agriculture, and Imperial Politics
Author: Kathleen Mapes
Pub Date: June 2009

Amid America's sugar industry, a bitter debate over imperialism and immigration learn more...

Page:
1
2
3
4
5
6
7
8
9
10