1
2
3
4
5
6
7
8
9
10
Next
Labor Studies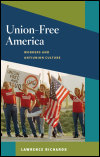 Workers and Antiunion Culture
Author: Lawrence Richards
Pub Date: Cloth: 2008; Paper: 2010

How antiunionism shapes the hearts and minds of American workers learn more...

Working Women and Economic Independence, 1865-1920
Author: Lara Vapnek
Pub Date: December 2009

Recasting the meaning of women's work in the early fight for gender equality learn more...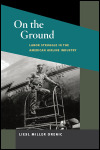 Labor Struggle in the American Airline Industry
Author: Liesl Miller Orenic
Pub Date: July 2009

The challenges and successes of unionization at four U.S. airlines, with a focus on baggage handlers learn more...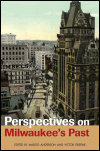 Author: Edited by Margo Anderson and Victor Greene
Pub Date: 2009

A stimulating variety of approaches to the history of a distinctive Midwestern city learn more...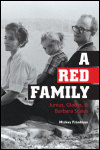 Junius, Gladys, and Barbara Scales
Author: Mickey Friedman
Pub Date: February 2009

The searing memoir of an American communist family learn more...

The Fight for a New American Labor Movement
Author: Steven K. Ashby and C. J. Hawking
Pub Date: April 2009

A dramatic story of worker resistance in a pivotal labor struggle learn more...

Migrant Labor, Industrial Agriculture, and Imperial Politics
Author: Kathleen Mapes
Pub Date: June 2009

Amid America's sugar industry, a bitter debate over imperialism and immigration learn more...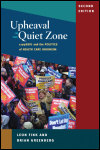 1199SEIU and the Politics of Health Care Unionism
Author: Leon Fink and Brian Greenberg
Pub Date: February 2009

A classic labor history, newly updated and expanded learn more...

The Life and Music of Hazel Dickens
Author: Hazel Dickens and Bill C. Malone
Pub Date: April 2008

The life story of singer and songwriter Hazel Dickens, the inspiring voice of a whole generation of women and workers learn more...

The Making of an Industrial Proletariat, 1915-45
Author: Joe William Trotter, Jr.
Pub Date: November 2007

An updated version of a fiery classic learn more...

1
2
3
4
5
6
7
8
9
10
Next