Previous
2
3
4
5
6
7
8
9
10
11
Labor Studies
Race, Labor, and Civil Rights since Emancipation
Author: Edited by Eric Arnesen
Pub Date: July 2007

A multidimensional reader that explores the African American worker's experience since the Civil War learn more...

Author: Nick Salvatore
Pub Date: March 2007

The triumphs and tragedies of a great American socialist learn more...

Author: Alice Kessler-Harris
Pub Date: January 2007

The role of gender in the history of the working class world learn more...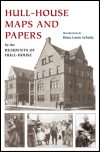 A Presentation of Nationalities and Wages in a Congested District of Chicago, Together with Comments and Essays on Problems Growing Out of the Social Conditions
Author: By Residents of Hull-House
Pub Date: February 2007

Jane Addams's early attempt to empower the people with information. learn more...

Country Music and the Southern Working Class
Author: Bill C. Malone
Pub Date: Cloth: 2002; Paper: 2006

learn more...

Chinese Women Garment Workers in New York City, 1948-92
Author: Xiaolan Bao
Pub Date: 2006

Bao looks at the dramatic 1982 strike of 20,000 Chinese-American garment workers (most of them women) and explores the profound transformation of family culture that enabled this uncharacteristic militancy and organized protest. learn more...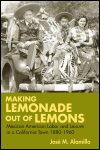 Mexican American Labor and Leisure in a California Town, 1880-1960
Author: José M. Alamillo
Pub Date: June 2006

How Mexican American workers challenged, transformed and politicized leisure learn more...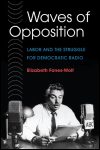 Labor and the Struggle for Democratic Radio
Author: Elizabeth Fones-Wolf
Pub Date: October 2006

A riveting look at the rise of labor radio learn more...

Land, Labor, and the Republican Community
Author: Mark A. Lause
Pub Date: 2005

How working people's republican "free labor" ethos changed the national agenda at a crucial period in U.S. history learn more...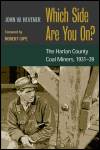 The Harlan County Coal Miners, 1931-39
Author: John W. Hevener
Pub Date: March 2002

learn more...

Previous
2
3
4
5
6
7
8
9
10
11