Page:
1
2
History, Am.: Civil War
Spiritualism, Republicanism, and Radicalism in the Civil War Era
Author: Mark A. Lause
Pub Date: July 2016

Enlisting the dead to change the world of the living learn more...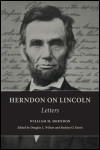 Author: William H. Herndon, edited by Douglas L. Wilson and Rodney O. Davis
Pub Date: February 2016

The definitive edition of one of the most important collections of primary source materials on Abraham Lincoln learn more...

The Dumville Family Letters
Author: Edited by Anne M. Heinz and John P. Heinz
Pub Date: March 2016

The intimate and the epic in the lives of four prairie women learn more...

The Civil War and the Making of an American Working Class
Author: Mark A. Lause
Pub Date: July 2015

National catastrophe and the evolution of the labor movement learn more...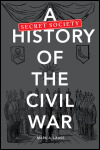 Author: Mark A. Lause
Pub Date: Cloth: 2011; Paper: September 2014

Unraveling the influence and power of antebellum secret societies learn more...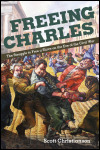 The Struggle to Free a Slave on the Eve of the Civil War
Author: Scott Christianson
Pub Date: February 2010

The dramatic, daring rescue of a fugitive slave learn more...

Land, Labor, and the Republican Community
Author: Mark A. Lause
Pub Date: 2005

How working people's republican "free labor" ethos changed the national agenda at a crucial period in U.S. history learn more...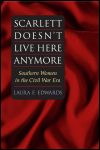 Southern Women in the Civil War Era
Author: Laura F. Edwards
Pub Date: 2004

Reveals a fascinating, more complete portrait of the women and women's roles, political and social, that reach far beyond the air-headed, passive stereotypes of the slave and Southern Belle learn more...

Raw Recruits at the Battle of Shiloh
Author: Joseph Allan Frank and George A. Reaves
Pub Date: March 2003

Study of the impact of one of the bloodiest battles in the Civil War on the soldiers who fought in it. learn more...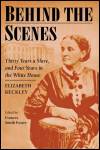 Formerly a slave, but more recently modiste, and friend to Mrs. Lincoln; or, Thirty Years a Slave, and Four Years in the White House
Author: Elizabeth Keckley
Pub Date: January 2002

A slave, friend and confidante to Mary Todd Lincoln, and a proprietor with more than twenty employees of her own tells her tale learn more...

Page:
1
2