Page:
1
2
3
4
5
Literature, American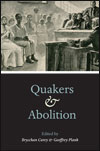 Author: Edited by Brycchan Carey and Geoffrey Plank
Pub Date: Cloth: 2014; Paper: February 2018

The controversies that roiled the Quaker antislavery movement learn more...


Postfeminist Gothic Fiction and Gendered Violence
Author: Sarah E. Whitney
Pub Date: September 2016

Tales told on the dark side of contemporary women's fiction learn more...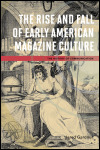 Author: Jared Gardner
Pub Date: Cloth: 2012; Paper: January 2014

Radically revising literary history by revisiting periodicals learn more...

Women Writers of the Black Left, 1945-1995
Author: Cheryl Higashida
Pub Date: Cloth: 2012; Paper: August 2013

Radicalism and Black feminism in postwar women's writing learn more...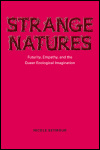 Futurity, Empathy, and the Queer Ecological Imagination
Author: Nicole Seymour
Pub Date: June 2013

Queering the "natural" world through film and fiction learn more...

Sexuality and the New African American Middle Class
Author: Lisa B. Thompson
Pub Date: Cloth: 2009; Paper: August 2012

Representing the sexuality of black middle-class women in contemporary popular culture learn more...

Author: Edited by Darlene Clark Hine and John McCluskey Jr.
Pub Date: July 2012

Presenting early twentieth-century Chicago as a vital centerpiece of Black thought and expression learn more...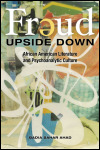 African American Literature and Psychoanalytic Culture
Author: Badia Sahar Ahad
Pub Date: November 2010

A salient take on psychoanalysis as a cultural phenomenon, intersecting with African American literature learn more...

Reimagining the American New Woman, 1895-1915
Author: Martha H. Patterson
Pub Date: Cloth: 2005; Paper: 2008

The social, ethnic, literary, and iconographic history of the contested American New Woman learn more...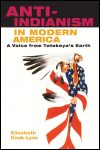 A Voice from Tatekeya's Earth
Author: Elizabeth Cook-Lynn
Pub Date: 2007

A powerful and controversial Native American voice addresses overlooked injustices both past and present learn more...

Page:
1
2
3
4
5