Page:
1
2
3
4
5
6
Latino/Latin American Studies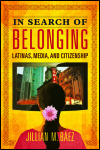 Latinas, Media, and Citizenship
Author: Jillian M. Báez
Pub Date: March 2018

What Latinas seek, and see, of themselves in the media learn more...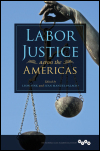 Author: Edited by Leon Fink and Juan Manuel Palacio
Pub Date: January 2018

Laying a modern cornerstone of labor relations learn more...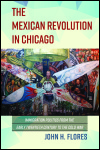 Immigration Politics from the Early Twentieth Century to the Cold War
Author: John H. Flores
Pub Date: April 2018

How a revolutionary generation shaped a landmark Mexican American community learn more...

Power, Exclusion, and Home
Author: M. Cristina Alcalde
Pub Date: July 2018

Peruvian migrants and their baggage learn more...

Anti-Chinese Racism in Mexico, 1880-1940
Author: Jason Oliver Chang
Pub Date: April 2017

The politics of racial difference amid the tumult of modern Mexican history learn more...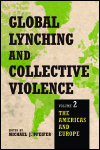 Volume 2: The Americas and Europe
Author: Edited by Michael J. Pfeifer
Pub Date: October 2017

Informal justice, from warring nuns to Milwaukee skinheads learn more...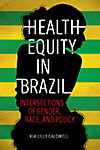 Intersections of Gender, Race, and Policy
Author: Kia Lilly Caldwell
Pub Date: July 2017

The effect of women's activism on public health in Brazil learn more...

Author: Edited by Omar Valerio-Jiménez, Santiago Vaquera-Vásquez, and Claire F. Fox Afterword by Frances R. Aparicio
Pub Date: July 2017

The Latina/o experience in a changing Midwest learn more...

Author: Ernesto Galarza Edited by Armando Ibarra and Rodolfo D. Torres
Pub Date: Cloth: 2013; Paper: February 2017

The key works of the Latino labor activist and scholar learn more...

Race and Crisis Capitalism in Pop Culture
Author: Camilla Fojas
Pub Date: March 2017

The victims of capitalism and other catastrophes learn more...

Page:
1
2
3
4
5
6